On this page I am remembering  happy things Dale accomplished.

1987 Dale And Teresa in Dale's Wrangler days. 

1979 Firecracker 400--Dale finishes second

1994 Dale's Seventh Championship Although he came close in 2000, the eighth championship eluded him.

Dale and Mike Skinner 1995--These teammates look like two little boys planning something naughty!!

Dale and Davey Allison, another favorite who is no longer with us.

Dale And Tim Richmond in a  happy time, Tim no longer with us either.

A Hero Remembered

It seems so hard to find the words, to express what I feel

I wrestle with emotions, that time doesn't seem to heal

In my mind I still see him, tearing around the track

With every fan on his feet, amazed by the Man in Black

Joking with the media, when his mood was good,

But even when he wasn't, you knew where he stood

Someone I never even met, affected my life so much

More *Inspiration* than Intimidation was the magic touch

He rose above the odds, and met his destiny

To become the greatest driver, in the Black #3

He added a spark to my life, each raceday in my home

The friends I've met because of him, the truest I've ever known

So many things he did, that we never knew about

Things done from the heart, just to help someone out

He didn't need or want the praise, that's why we never knew

Just another reason why, he's a hero to me and you

The Intimidator, Man in Black, but his heart was made of gold

God created Dale, and then he broke the mold

When we remember heroes, he will be one

The man who holds our hearts, Nascar's Golden Son

Never to be forgotten, as the days go by

Some of the pain will heal, but his memeory will never die

The world is a better place , just for knowing him

And I'm sure that Heaven brightened, when he entered in

Always and Forever ...Our HERO

Barb Kerr 05/27/01

Dale kicking back and fishing, a thing he loved to do and he always wanted to catch the biggest fish.

Three generations of Earnhardt drivers, Kelly has driven and beaten Jr; not shown, Kerry Earnhardt also has driven in all three series, Arca, Busch and Winston Cup

From a young man working in a cotton mill and called Cottonhead, Dale shown  here in 2000 meeting presidential candidate, George Bush.

Dale and both sons, still to come, pictures of Kelly and Taylor.

Dale finally wins Daytona in 1998 after so many heartbreaking tries. A very emotional day for him and fans alike.  Every crew member from all teams congratulate him.

Dale celebrating in Daytona  in 1998 after his win.

Dale and Jr race side by side.

"We've lost Dale Earnhardt", Mike Helton

Through Dale Jr's Eyes

The following column originally was published Oct. 18, 2000. written by Dale Jr

I know a man whose hands are so callused that gloves aren't necessary.

Once, while cutting down a tree, he cut the back of his hand to the bone

with a chainsaw. He didn't even stop to look until the job was done.

I've seen him get thrown from a tractor. The tractor, as large as a

small home, was flipped by the trunk of a stubborn oak tree. His first

thought was not fear, but how quickly he could get the tractor back on

its tracks to complete the task. He has suffered broken bones and never

had one complaint. Not to anyone, not even to himself.

This man could lead the world's finest army. He has wisdom that knows no

bounds. No fire could burn his character, no stone could break it. He

maintains a private existence. One that shelters his most coveted

thoughts from the world.

His upbringing was no controlled creation. His hard-working family was

like many from that era. He gained his knowledge in hard dirt and

second-hand tools, from his toys as a child to the trucks he drove in

his 20s. From that natural upbringing, he has an incredible sense of

good and bad. He sees it before it sees him, in people, in anything

imaginable. Where did he learn this? How does he know so many things?

I've seen this man create many things. With no blueprints, he has carved

and produced wonders upon wonders. His resume shows he has created major

companies. He has hammered out deal upon deal -- always being as fair as

God would have it. He has taken land with thick shrub and deep valleys

and molded them into a frontier fit for heaven. He has built homes that

kings couldn't fathom.

Solving problems is as easy as breathing for him. They are thrown his

way like the morning paper. People surround him daily, wanting

solutions. He hands them out with pride and passion. Each solution is a

battle won. He calculates his every action, demanding the same from

everyone else. He is honest in letting you know your end of the bargain.

His friendship is the greatest gift you could ever obtain. Out of all

his attributes, it is the most impressive. He trusts only a few with

this gift. If you ever break that trust - it is over. He accepts few

apologies. Many have crossed him and they leave with only regret for

their actions. In every result, he stands as an example of what hard

work and dedication will achieve. Even his enemies know this.

I have had the pleasure of joining him on the battlefield. I have experienced his intimidating wrath. That may sound strong, but I know

what I am talking about. He roams like a lion, king of his jungle. His jungle is his and his alone.

Every step he takes has purpose. Every walk has reason.

He praises God, loves his family, enjoys his friends.

I wonder what his future holds. He has so much to be proud of. To this point, he's only barely satisfied. His eyes see much more than my imagination could produce. He is Dale Earnhardt.

Dad, the world's finest army awaits.

Dale's first  car in pink

Transcript of Eulogy for Dale

Dale becomes part owner of minor league baseball team, the Kannapolis Intimidators.

A touching tribute to Dale in happier times. by Dale Jr.

November 31, 2001, Dale wins most popular driver at a very emotional Winston Cup Banquet with Teresa accepting. She was so brave  and beautiful!! He also won the Meyers Brothers award which Jr accepted for him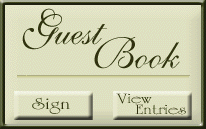 If you would like to share your thoughts in the guest book, please feel free to do so.

The Dale Turkey Story

Can't you just see him doing this! I can smile about it now.

April 29, 2009

HAPPY BIRTHDAY DALE!